This review was originally posted on Goodreads.com and reviews.wheelerc.org on Nov. 2, 2014.
The Paying Guests, despite the critical acclaim, is nothing more than an extremely bloated exercise in supposedly literary fiction.
At 564 pages, big pages, it's a door stop and a slog and a bore. Really, The Paying Guests could be 150 pages and not lose a single thing. Around page 260, something actually happened. The first thing of any real substance.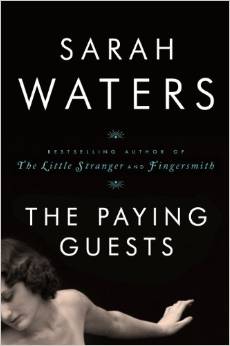 Any real plot developments in The Paying Guests are overshadowed by the endless parade of bloated thoughts from the narrator. The bloated thoughts aren't interesting or engaging. Rather, they're pointless drivel.
The book is a period piece, it speaks to a certain time and it might actually carry some great weight about the status of women in a patriarchic society. It might, but I don't know because all of the worthless words bogged it down so far that I ceased to care a long, long time ago.
The paying guests is not worth reading, or buying. Maybe an abridged version would carry less real weight and more of the metaphorical kind. I can only hope.
This book was received, free of charge, from the Goodreads First Reads program. All quotes come from an uncorrected proof for limited distribution and may, or may not, reflect the final copy. Just don't know!