This review was originally posted on Goodreads.com and reviews.wheelerc.org on Sept. 4, 2014.
Full measure is the story of a vet who comes back from one of our most recent wars, to his quaint California town, to his father's avocado farm and his mentally off brother. The novel moves at a quick enough pace, although it has a woefully unethical and unrealistic local-journalist love interest. (Being a small-town newspaper reporter myself, I find the actions the female love interest takes to be: 1. deplorable 2. highly unethical)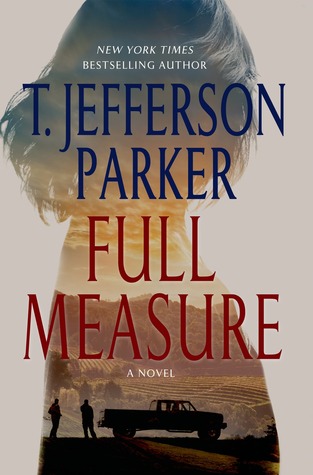 (I also find her living situation to be highly unrealistic, especially in California. Without familial connections or inheritance, reporters don't own nice things and don't live in nice houses by themselves, especially in California, of all places. Suspension of disbelief: entirely shattered. Just unrealistic.)
The end quite bothered me. I wasn't sure if the author intended it to be ironic or not. I really hope he did mean a big dose of irony, of the survivors being the true monsters, because that's what it looks like upon the last reflection.
Without getting into too much detail, the author sadly conflates and demonizes more libertarian movements with the white supremacist (fascist) movement, which seems to do a disservice to everyone. On the flip side, I learned in some places, there is no open carry.
My western naivety showing through. The other reason I left the book unsettled was the trope use of the main character's brother. He felt far too hollow, felt like far too much of a caricature. And, his voice was incredibly annoying to read.
This book was received, free of charge, from the Goodreads First Reads program. All quotes are taken from an "advanced reader's edition" (ARC) of the book and may, or may not, reflect the final commercial edition.