This review was originally posted on Goodreads.com and reviews.wheelerc.org on Jan. 10, 2015.
The only good quality about Dangerous Heterosexuals is the cover. The rest of it is worth throwing away. Pages upon pages upon pages of entirely pointless dialogue. Boring writing. No even casual copyediting was done before the book went to print.
According to the information in the book provided by the author, one of Leeper's plays was nominated for an Edgar award and he has had many readings in big towns of his other plays.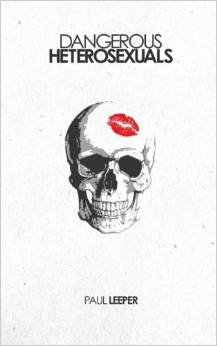 Maybe that's why he thought it was acceptable to include so much pointless dialogue. It's not. If it were read as a skit or a one-act play, it still wouldn't work.
Plus, the double spaces after the period (which look more like full indentations, and I think are at least quadruple spaces) and the horrible simple sentences. So many! So annoying!